Playground Equipment Top can assist you with the process of choosing best outdoor playground for your park, school, backyard and residential area. From the conception of have a playground to installation to continued service, you many have lot of questions. We love to support you, make unique and suitable design on budget, delivery on time, ensure you get dreamed playground.
Step1 Playground Conception
A site assessment analyzes need to be done such as space considerations, age group of player, capacity requirements and budget limitations. After knowing these factors we have better ideal on what kind of playground needed. We will recommend few available design for choose, you are free to select the playsets color and components. Or recommend any new ideal on your playground.
Step2 Playground Design
We provide 2D and 3D drawings to help you visualized your design, our designer bring life to playground, the design look so real. You can view from different angle understanding well on all activities on play structures. We provide design in 48 hours, if need any modification can be done in 24 hours. So you can buy with confidence.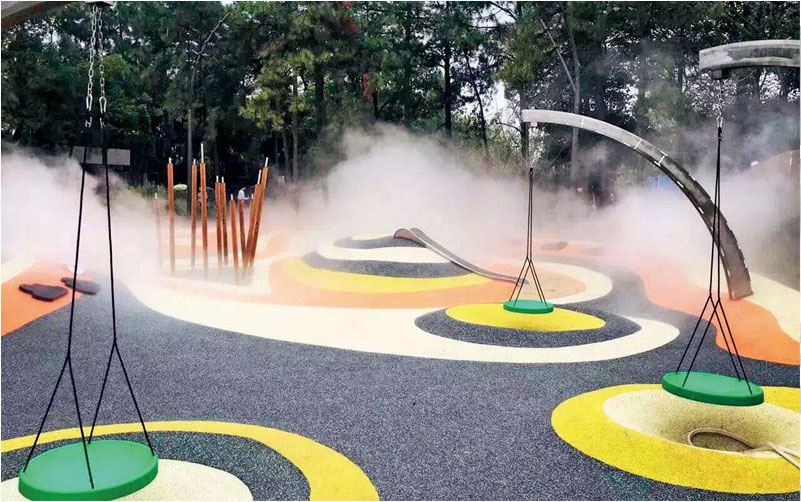 Step3 Playground producing
Because of our years of producing, we understand the material, technology. Use diameter 114mm galvanized pipe, wall thickness 2.2mm, (pipe quality with GB / T700-2006 standard requirements), (plastic powder using Akzo Nobel outdoor polyester powder). platform with thickness 2.2mm cold-rolled punching forming steel plate, punching diameter 6mm (EU standards EN1176), and TIG welding using CO2 gas shielded arc welding (Up to GB / T8810-1995 requirements), the platform carrying ability (Up to EU standards EN1176). Plastic parts use imported Samsung LLDPE through rotational molding Rotational Compound, up to standards GB / T 4454-1996 requirements. Benefit of play